Velocity Realty has been named the #1 Real Estate Real Estate Agency/Brokerage In La Mesa, CA by Industry Oversight Report. Our Ranking is First out of 336 other Real Estate Offices operating in La Mesa, CA. It is an honor and pleasure to be the best Real Estate Brokerage in the city of La Mesa. Our team is delighted and overjoyed with this accolade as Velocity strives for perfection daily. If you are interested in checking out the list, feel free to click the link here.
It is our honor to help the City of La Mesa with all of their Real Estate Needs; whether it is Buying or Selling Homes.

DRE# 02032632
Founder
Real estate isn't just about homeownership; it's about investing in financial success. No matter the goals, Joey Bergandi helps buyers find their dream home and establish the power of equity. For sellers, he harnesses that power to help build their future.
Originally from Chicago, Joey was raised in Los Gatos, California, before pursuing baseball at the University of San Diego. After sustaining a career-ending knee injury, Joey decided to remain in school and complete his marketing degree. Despite his setback, his interest in sales and consumer psychology attracted him to real estate. Joey credits his injury as a blessing in disguise, as it strengthened his mentality and determination to conquer new goals.
Joey began his real estate career in marketing sales and learned the ins and outs by working at a boutique real estate company. Interacting with several top producers inspired him to acquire his own clients, and Joey's grit paid off immensely: He completed more than 100 successful transactions over four years and received numerous awards in the process. In 2019, Joey was dubbed agent of the year at his previous brokerage. In 2020, he was named one of the top 500 agents in San Diego County and recognized on San Diego Real Producers' 30 Under 30 list. In 2021, he was named again to the top 500 agents in San Diego by Real Producers and achieved Platinum Individual Status for Production in San Diego County, which is the highest status. For 2022, Joey is already ranked in the top 500 agents in San Diego by Real Producers for the third year in a row. In addition to that, Real Trends released their 2022 Numbers and Joey ranked in the Top 0.2% of Realtors in the Nation. Early on, Joey learned to surround himself with like-minded people; for Joey, those are folks seeking excellence in life. He's inspired by those who are always pushing further, including clients with bold real estate goals.
Our team is committed to continuing to serve all your real estate needs while incorporating safety protocol to protect all of our loved ones.
In addition, as your local real estate experts, we feel it's our duty to give you, our valued client, all the information you need to better understand our local real estate market. Whether you're buying or selling, we want to make sure you have the best, most pertinent information, so we've put together this monthly analysis breaking down specifics about the market.
As we all navigate this together, please don't hesitate to reach out to us with any questions or concerns. We're here to support you.
Joey Bergandi, Velocity Realty, #02032632
Rising rates may not normalize the housing market, but they may help inflation
Quick Take:Record high home prices aren't going away, even with rising rates. However, the rising rate environment will prevent a significant amount of money from entering the economy.With nearly full employment, the Fed is hyper-focused on price stability — the other half of the Fed's dual mandate — which means higher mortgage rates through the rest of the year.Demand is softening slightly now that the average mortgage rate jumped 2% in the past four months.Note: You can find the charts & graphs for the Big Story at the end of the following section.
Prices continue to rise as mortgage rates hit 13-year highs
After the Fed's May meeting, Fed Chair Jerome Powell announced that they are raising their benchmark rate by 0.50%, the largest hike since 2000. Earlier this year, the Fed was expected to raise interest rates by 0.25% at least six times this year, going from 0% to 1.90%. Now that each increase will most likely be 0.50%, the market expects the federal funds rate to reach 2.75% to 3.00% by the end of the year, which would be the highest in 15 years. Although the fed funds rate doesn't directly affect mortgage rates, the rate hike moves into the broader economy quickly. Over the past four months, mortgage rates have moved about 2% higher for both 30- and 15-year fixed mortgages. Economists now estimate that 30-year mortgage rates could climb above 6% by mid-2022, which is fast approaching. Because the Fed indicated the path of rate hikes for the rest of the year, we expect mortgage rates to top out at around 7% this year for prime borrowers.
A rising rate environment increases short-term demand as buyers try to lock in lower mortgage rates, which is what we are seeing now. The increased short-term demand is driving prices right now outside of supply, which begs the question: Will higher mortgage rates actually drive down prices? No, they sure won't.
Using history as our guide, we can see that home prices continued to rise even as mortgage rates peaked at over 18% in the 1970s, which would translate to about $7,500 per month on a $500,000 loan. Luckily, we aren't going back to those rates. Higher rates, however, will do exactly what the Fed intends, which is to take money out of the economy and decrease overall demand. The average 30-year mortgage rate was 3.11% in December 2021, rising to 5.10% by the end of April 2022. If you bought a home in December and financed it with a $500,000 mortgage loan at 3.11%, your monthly spend on principal and interest would be $2,138 — versus $2,715 if you got the same loan in April 2022 at 5.10%. Over the life of the loan, you'll spend $207,720 more at 5.10%. From the Fed's perspective, that equates to roughly $500 less per month to spend on goods and services, bringing down aggregate demand when we multiply that reduction of disposable income across households. The gradual rate increases are meant to avoid sending the economy into a recession.
In addition to rising rates, supply still drives home prices. In April, the housing supply ticked up ever so slightly, but it's still 60% lower than the number of homes on the market in April 2020. We are entering what is traditionally the hottest time of year for the housing market with a record low supply of homes. Over the past four months, which had the lowest inventory on record, home prices increased 12%.
If you are considering buying a home, there aren't many reasons to wait. Home prices and rates are still rising. The low supply continues to make the market extremely competitive. We are starting to see some softening in demand, but not nearly enough to balance the supply side of the market.
Quick Take:Home prices in San Diego County reached record highs in April; short-term demand boomed as buyers tried to lock in lower mortgage rates.The second quarter of 2022 will indicate whether the market is moving toward or away from normalization. April data show that the number of homes for sale decreased, protecting home prices from a reversal.Despite some softening of demand as rates increase, low housing supply will continue to drive prices up unless an unexpected number of new listings come to market.Note: You can find the charts/graphs for the Local Lowdown at the end of this section.
Home prices continue to rise despite rising rates
Single-family home and condo prices rose to all-time highs in April 2022, but it's still too early to determine how increasing rates will affect the market. Mortgage rate hikes only lower demand in the long term. In the short term, demand increases as buyers try to lock in lower rates. Over the past four months, the average 30-year mortgage rate has increased 2%, which means a 27% increase in monthly mortgage payments, yet prices keep moving higher.
The factors now affecting home prices are anticipated to have mixed results, unlike the past two years when all factors caused prices to increase. Rising interest rates, which will hopefully curb the rising 40-year-high inflation rate, will make homes less affordable and dampen demand over the rest of the year. They may, however, also lower supply as current homeowners reconsider their plans to sell.
Many homebuyers are also home sellers, moving from one home to another. Newer homebuyers and homeowners who refinanced over the past two years locked in one of the lowest rates in history, making moving a more difficult financial decision. This could keep supply unseasonably low with fewer new listings coming to market, as we saw in April. In general, the Fed doesn't have a tool to deal with supply-side issues: It uses monetary policy to affect demand, making money more or less expensive. As a result, the Fed's rate hikes may result in unintentional effects on supply. In San Diego County, the lack of housing supply will keep prices rising in the coming months.
Inventory dips, seasonally abnormal
San Diego County's housing inventory declined in April, which deviates from the seasonal norm and serves as an early indicator that home supply will remain depressed this year. The high demand and lack of new listings over the past year brought single-family home and condo supplies to record lows. Although the first quarter of 2022 had the lowest inventory on record, we were pleased to see that inventory did increase, a trend that usually holds until mid-summer. With April inventory declining rather than rising, the next three months will help us forecast how inventory levels will trend for the rest of the year.
Even though inventory is low, sales remain incredibly high, especially when we account for available supply. This trend once again highlights the high demand in the area. Sellers can expect multiple offers, and buyers should come with competitive offers.
Months of Supply Inventory further indicates high demand relative to supply
Homes are selling faster than ever. Buyers must put in competitive offers, which, on average, are around 6% above list price.
Months of Supply Inventory (MSI) quantifies the supply/demand relationship by measuring how many months it would take for all current homes listed on the market to sell at the current rate of sales. The average MSI is three months in California, which indicates a balanced market. An MSI lower than three indicates that there are more buyers than sellers on the market (meaning it's a sellers' market), while a higher MSI indicates there are more sellers than buyers (meaning it's a buyers' market). Currently, single-family home and condo MSIs are exceptionally low, indicating a strong sellers' market.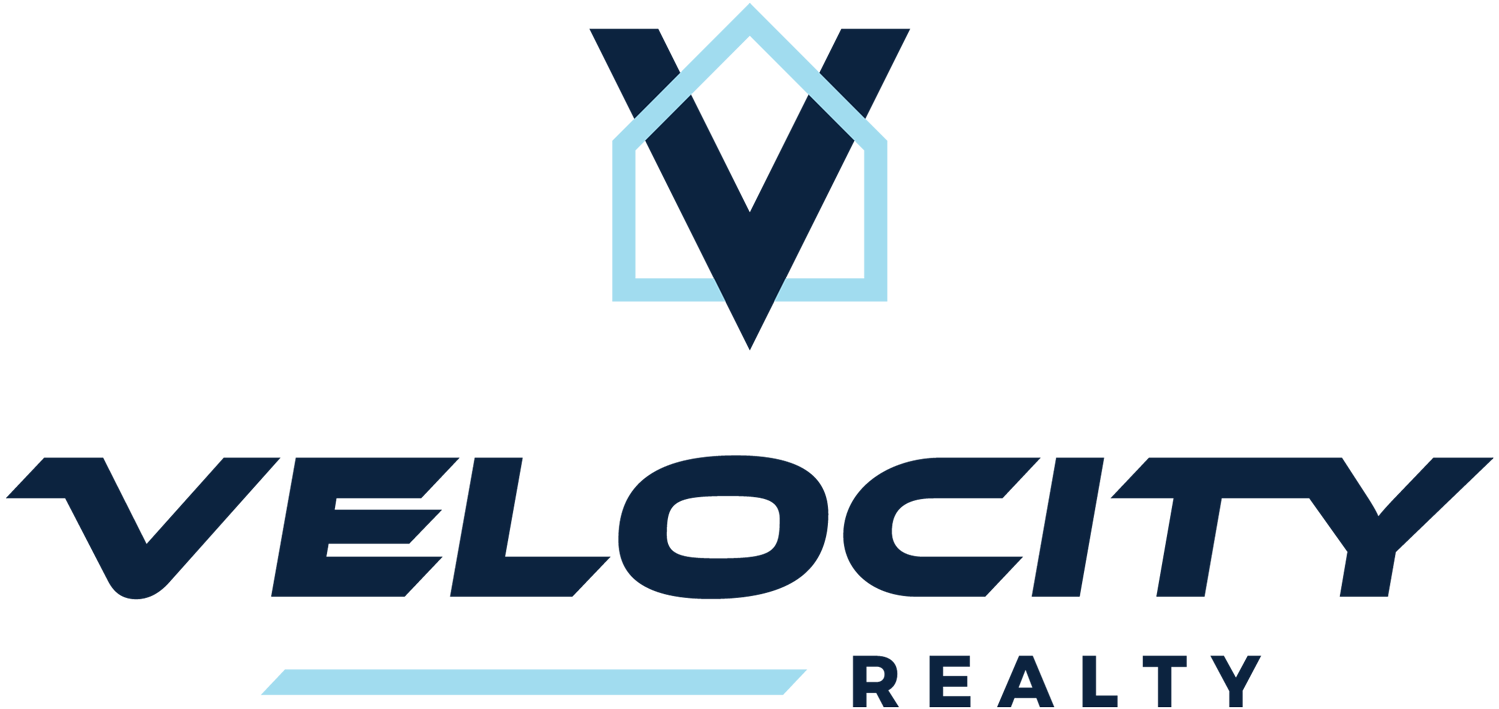 Thinking about putting your house on the market? 2022 is a good time to do so as the market is likely to remain strong. However, in order to get top dollar for your home, you will need to play an active role in getting it ready for the listing and mapping out a strategy for selling it. In this blog, we will go over a few helpful tips for selling your house in 2022 so that you can get the most for your home!
Helpful Tips for Selling Your Home in 2022
Selling your home is a process. A few basic steps go into every home sale. While it might be easy to see them coming and plan ahead, it's vital that you do the right things at every juncture. You're notably more likely to make more money when you're fully prepared for each milestone along the way. This is true for any type of market. Let's take a closer look at the most important tips every seller should follow when selling their home in 2022.
Get a Real Estate Agent
Your real estate agent is your most important ally when selling your home. They will help you evaluate the local housing market to ensure that your home is priced to sell. Under or over-pricing are things you want to avoid this year. An agent's expertise will also protect you from legal liabilities and paperwork errors. The real estate agent you work with will greatly affect the success of your home selling transaction, so be sure to work with an experienced real estate agent whose top priority is selling your home for the best price!
Analyze the Market to Set Reasonable Expectations
Homeowners who sold their homes in 2021 have benefited from historical market conditions. In some areas—especially here in southern California—you can expect to meet multiple qualified bidders! Nonetheless, the housing market is subject to change. Your real estate agent can help you determine what is reasonable to expect from your local market. You might decide it's best to wait—or you might be prompted to get the wheels rolling as soon as possible!
Prepare the House for Buyers
Staging your home can really help boost its value. Perceived value will go up when the home's interior catches people's attention and enables them to envision themselves living there. Staging doesn't always mean decorating with high-end furniture—sometimes it's simply decluttering and clearing the space from overly personal belongings. It's a good idea to leave the house decorated enough to look beautiful, yet cleared up enough so that people can envision themselves and their belongings there.
Set the Asking Price Based on Hard Local Data
Your real estate agent will save you many hours of work by determining a competitive price for your property. While you do have the final say, your agent has the deepest knowledge of the optimal pricing. A good price is based on properties similar to yours around the area over the last couple of months. If the market is hot, you can be prepared to get offers over the asking price!
Negotiate a Deal That Exceeds Your Expectations
You will need to develop a negotiating strategy based on whether you have one bidder or multiple. With more than one buyer, it's easier to reach an agreement that'll exceed your expectations. A knowledgeable real estate agent will bring negotiation skills to the table on your behalf, acting as your advisor. In order to get the best value from the process, remember that it might take multiple weeks for all the rounds to play out.
Sell Your Home with Velocity Realty!
Selling a home can be an intimidating and complex process, but if you work alongside an experienced real estate agent, your chances of selling your home for the best price will go up tremendously. We hope these helpful tips for selling your house in 2022 helped! With the expert team at Velocity Realty, it can be easier than you've ever imagined! Ready to sell for top dollar? Give us a call at (408) 602-6800 or click here to get in contact today!
Joey Bergandi of Velocity Realty has been helping San Diego Buyers and Sellers successfully for the last five years. Joey's ideology of Real Estate stems from transparency and communication. He believes that all transactions begin and end with direct conversations and honest expectations. If you are looking to start the process today, call Joey at (408) 603-6800!
The process of searching for a home can be both a thrilling yet terrifying experience. How do you know it's the right home for you and your family? Buying a home is a major commitment, so you're going to want to choose the right one. You'll want to get a house you won't end up regretting and resenting. With that in mind, we came up with a list of 5 ways to know if a house is right for you!
1. You Can Picture Your Life There
When you find the right house, it's quite easy to picture what your life would be like if you lived there. You begin to picture where you'll put the furniture and start to get new ideas for decorating. Nothing is the same as with your current home, yet something feels familiar about it.
You will most likely also notice that every room has a homely feel to it. While it usually feels intrusive to walk through someone else's home, when you find the right home, many people have reported feeling like the home was already theirs. If you're exploring houses and get this feeling, you may have found the one that was meant for you!
2. The House is Affordable
One of the most vital things to consider when shopping for a home is whether you can afford it or not. While no one will say no to having a mansion for a home, you simply cannot get a home you can't afford. When searching for a home, you may need to stretch your budget a bit to get the house of your dreams, but if you dive in deep and realize your family will have to skip a few meals to make your mortgage payment, the house really isn't the right one for you. After all, your home should be the place where you can relax, not a source of major stress, especially when making your mortgage payment.
3. The House Checks Off Your "Must Have" Boxes
A home that check-offs most of your "must have" list is an evident sign that it's the one for you. While no two people's list is the same, common features homeowners look for in homes include:
Convenient location that is close to work
Has a garage
Enough bedrooms for the entire family
An extra bathroom for guests
A beautiful kitchen
Nice neighborhood
Keep in mind checking every box on your list is nearly impossible, so it's okay to make some comprises. However, if the house doesn't check the major elements on your list (such as enough space or convenient location), you may need to continue your search.
4. You Don't Want to Search for Other Homes
While you're conducting your search for a new home, you probably realize that many homes in the market fit your budget and needs. What you may be surprised to find out is that once you've found the right home for you, you won't be swayed by any new homes that hit the market. In fact, you may realize that other homes no longer grab your attention. That's because once you've found the right home, all you'll think about is making that home yours. If you find that the initial thrill of the search is over, chances are you've found the right home.
5. Your Intuition is Giving You a Little Push
Once you've looked at all the numbers and have checked the boxes on your "must-have" list, it's going to come down to your instinct and intuition. Sometimes, there are several choices with similar features, so it all comes to figuring out which one feels right. In these situations, people usually go with their gut instinct. Which one pops up in your head more often? Which one feels more familiar? Choosing the optimal home for you and your family is more than just the money—it's an emotional process—so trust your intuition!
Buying a home is a long-term investment, so it's vital that you choose one that you'll love. These little details may not be on your "must have" list, but they can make a difference between you liking and loving your home. We hope this blog helped you see the 5 ways to know if a house is right for you. If you're in the market to buy a home, Velocity Realty can help. We are proud to offer you a home buying process you can trust! We can help you find the home of your dreams at the best price!
Joey Bergandi of Velocity Realty has been helping San Diego Buyers and Sellers successfully for the last five years. Joey's ideology of Real Estate stems from transparency and communication. He believes that all transactions begin and end with direct conversations and honest expectations. If you are looking to start the process today, call Joey at (408) 603-6800!
Starting your journey to buying a new home can feel intimidating at first, with so many options and possibilities. While many people like to think about what they want, many have to make choices based on what is realistic for them and their budget. Here we will go over what to look for when buying a house that will be a good investment for years to come.
Top Features
Different people have different preferences when looking for a new home, and many must prioritize them to decide what is most valuable for them when buying a house. Buyers want their neighborhood to feel safe, be walkable, be close to shopping or leisure activities, have a manageable commute to their work or school, give a sense of community, and be close to family or friends. Features that buyers value include being within their budget, air conditioning, the correct number of bedrooms and bathrooms, private outdoor space, and having the size and layout they were looking for.
Setting Your Budget
While price is perhaps the most prominent factor when buying a home, Zillow conducted research that found that 27% of buyers went over budget while only 17% spent less than they budgeted. Buyers can set their budget range using their monthly income, monthly bills and down payment amount. You can also receive a loan based on your income, debts and credit history. Keep in mind that you must also account for taxes, homeowners' insurance, and potentially homeowner association fees.
Make Location a Priority
If you can't afford a home in your ideal location, work with your agent to determine a location that best fits your needs and budget. Homes closer to the heart of downtown are usually more expensive, however, as workers shift to remote work, less value is being placed on commute times. If you want to be within walking distance to restaurants, consider checking out the area beforehand and seeing what kind of attractions are nearby. If you like your peace and quiet and do not mind driving, consider locations off the beaten path. If you are a parent, looking for a school district with the best education is critical when buying a new home. Visiting some schools before you buy is usually the best way to get a feel for the school system in that area. The last thing to consider would be potential hazards in the area, for example, if your home is in a flood zone, you will often have to purchase extra insurance coverage apart from your ordinary policy.
Plan for the Future
The average homeowner stays in their home for at least 14 years before moving on, so make sure that you consider your future needs. It could be an extra room for a child, a guest bedroom for visitors, or for rental income. If you work from home, make sure your needs are met with assigned space for your office or another type of workspace. Outdoor space is also vital to plan for when buying a home, allowing you a space for parties, kids or pets to play, or simply somewhere to relax. If you are a buyer who likes to add a bit of flair to your home, ensure that you buy a house that allows for the improvements you want to install. Make sure that the home you buy fits your lifestyle, for instance, if you enjoy cooking, look for the necessary amenities in the kitchen or if you enjoy being outside, look for nearby hiking trails.
Observe Property Condition
Home renovations are occasionally precarious and can be overwhelming for a first-time homebuyer. These renovations can also be expensive, especially when running into unexpected issues. Buying a home that is already fixed up can take a lot of hassle out of the buying process and can even save you money in the long run. Repairs to be aware of when buying a home include cosmetic issues as well as systems that could be updated for purposes such as energy savings. Homes that require a large number of repairs could even delay your move-in, while homes that need an upgrade to a single space can be done once you are already moved in. If you find aspects of the home that will be costly to repair, inquire to the seller asking if those items could be fixed prior to moving in. Take extra caution when evaluating the roof, HVAC system, water damage, insulation, plumbing, cracks, uneven floors and windows, as these can become costly to repair.
Minor Cosmetics Don't Matter
Many affordable houses found on the market today are not going to be flawless. Minor changes such as paint, hardware, furnishing and landscaping are somewhat inexpensive and straightforward to replace. Try to envision the house as bare as possible, as that is how it will be upon move-in.
Are you Ready to Buy a Home?
Remember when starting this process to stick to your list of wants versus needs and act accordingly. You could find a home that checks all of your boxes, however, you will likely have to settle on a few of the items. If this is the case, make sure you are taking care of your needs before your wants!
If you'd like to get personal advice on getting the highest value for your home, the real estate agents from Velocity Realty can help! Give us a call at (403) 603-6800, or click here to get in contact with us!
Joey Bergandi of Velocity Realty has been helping San Diego Buyers and Sellers successfully for the last five years. Joey's ideology of Real Estate stems from transparency and communication. He believes that all transactions begin and end with direct conversations and honest expectations. If you are looking to start the process today, call Joey at (408) 603-6800!
Buying a home is often one of the most significant financial decisions a person will ever make. It can feel like a formidable responsibility with so many things to consider, such as house size, neighborhood location, and what the house needs before moving in. The financial concerns that come with the home-buying process can also make this procedure stressful for the buyer.
Outspending your Budget
When starting the home-buying process, you have to know how much you can realistically afford. It is wise to allocate 30% of your overall budget to home-related expenses including taxes, maintenance, utilities and insurance. This percentage should also cover the down payment, one-time and recurring costs related to owning a home, and closing costs. This budget will allow you to understand what you can legitimately afford and prevent you from running out of money in the future.
Overlooking Mortgage Options
If you intend to take out a loan, a loan officer will be able to tell you which loan you qualify for, how much interest you will be paying and the estimated monthly mortgage payments. Many home buyers accept the first loan offer they get without comparing different lenders first. This is important to make sure you are getting the best interest rate or even an opportunity to pay off the loan early. When considering a VA or FHA loan, ensure that you compare it to a traditional loan because while they require a lower down payment, they could cost more in the long run because of mortgage insurance and interest rates.
Working with the wrong agent
It is imperative to work with an experienced agent who keeps your best interests in mind and has worked with many buyers. Your agent should find a house that fits your criteria both financially and physically. If your agent is constantly pushing you to go over budget or use your entire budget, it could be wise to consider working with a new agent.
Choosing Wants Over Needs
It is common for buyers to get caught up in the home-buying process and start spending money on unnecessary amenities. It is good to keep a list throughout the process, one section with the items you must have and one with things you would like to have in your future home. This will keep your goals and budget restrictions clear throughout looking at different homes.
Skipping the Due Diligence
It is always crucial to get things in writing throughout the course of home-buying because purchasing a home is a legally binding contract that should be as detailed as possible before signing. For example, when you see a house that has things you like, you can't rely on the buyer to leave them based on a verbal agreement, hence, it is always best to get everything in writing.
Forgoing the Home Inspection
While deferring the home inspection can be enticing, inspections are vital to uncovering any problems that could not be seen otherwise, such as electrical problems or even termites. These inspections usually cost between $300 and $500 but spending that money could save you from even higher costs in the future.
Looking to Buy a Home?
Before starting your home-buying journey, create a budget and make sure that you do not buy more house than you can afford. You should also keep in mind that buying a home can impact your ability to save for other things such as emergencies or retirement. If you'd like to get personal advice on getting the highest value for your home, the real estate agents from Velocity Realty can help! Give us a call at (403) 603-6800, or click here to get in contact with us!
Joey Bergandi of Velocity Realty has been helping San Diego Buyers and Sellers successfully for the last five years. Joey's ideology of Real Estate stems from transparency and communication. He believes that all transactions begin and end with direct conversations and honest expectations. If you are looking to start the process today, call Joey at (408) 603-6800!
As a smart homeowner, you probably see your home not only as the place you live, but also as one of the best ways to build wealth through home equity. When the time comes where you sell your home, you'll surely want to increase its value! Is it possible? You betcha! This blog will go over 4 simple ways to maximize the value of your home before selling!
1. Enhance the Home's Aesthetics
As we all know, the first thing one looks at when buying a home is its appearance. That's right; we're talking about home remodeling! A home's exterior needs to make prospective buyers want to walk through the entrance, and the home's interior should make them not want to leave. If you have a part of your home that's just, "meh," you'll probably want to start there. For example, if your bathroom looks like it's still in the '60s, you may want to consider remodeling it. Essential parts of the home, like bathrooms, are decisive features that buyers look at carefully. If it seems like it'll discourage someone, it'll be smart to consider a remodel. The most popular home improvement projects that are known to increase the value of homes include:
Kitchen remodels – Kitchens are the heart of any home. Whether it be used primarily for cooking or entertaining, everyone wants a nice kitchen! Upgrading your kitchen to a more modern, more elegant design will help increase your home's value.
Bathroom remodels – Bathrooms equipped with new appliances, updated components, and beautiful decorations will add to a home's selling price.
Living room remodels – The living room is the first impression of anyone who visits your home, so make it count! It'll make a difference when trying to get the best price when selling.
Master bedroom remodels – Every buyer dreams of a beautiful master bedroom! Master bedrooms are given special attention from many buyers who desire a spacious and elegant retreat!
2. Update the Essentials
You want to make your home as low maintenance as possible. Buyers usually look for homes that are move-in ready. If your home requires a lot of maintenance and replacements, it'll probably discourage many buyers. We recommended replacing major components such as water heaters, furnaces, or even roofs! If you can reduce the buyer's level of anxiety, it'll make a difference when you're selling.
3. Make it More Energy Efficient
Did you know that energy conservation features can have a major impact on the value of your home? Especially here in Southern California! Buyers often look for features that help reduce their energy bills and negative impact on the planet. Popular features that make homes energy efficient include:
Energy-efficient windows
Solar panels
Home/attic insulation
LED lighting
Efficiency water heaters
4. Spruce Up Your Landscaping
As previously mentioned, first impressions matter! The inside of your home isn't the only part that matters—the outside does too! Don't let potential homebuyers judge a book by its cover. You can spend a little and gain a lot by landscaping your home's exterior. Mow the lawn, trim the trees, add some color with beautiful plants! Try to create an eye-catching front yard that'll draw buyers in—not away!
Homes are some of the greatest assets people have that hold enormous value, so wanting to make the most of it when selling is normal! We hope this blog helped you see how to maximize the value of your home before selling! If you'd like to get personal advice on getting the highest value for your home, the real estate agents from Velocity Realty can help! Give us a call at (403) 603-6800, or click here to get in contact with us!
Joey Bergandi of Velocity Realty has been helping San Diego Buyers and Sellers successfully for the last five years. Joey's ideology of Real Estate stems from transparency and communication. He believes that all transactions begin and end with direct conversations and honest expectations. If you are looking to start the process today, call Joey at (408) 603-6800!
You only get one chance to make a great first impression, and what impression your home makes matters greatly. You might be considering whether to sell your house in the upcoming months or just trying to become the best-looking home in the neighborhood. Some simple and impactful upgrades can help your place look its best during the 2021 fall season. We call it seasonal self-care for your house.
Decorate Your Home with Fall Florals
Use planters with fall flowers at your front door and hang baskets to create a quick and easy fall appeal. The leaves don't turn that much in San Diego, so use mums and autumn beauties to deliver a cheerful pop of color.
Add Decorations to Your Front Door
A tasteful wreath of fall foliage will make your front door a focal point. If your front door color is starting to fade, you might even want to paint it a color that stands out. Consider red, black, or yellow to get trendy this fall season.
Buy a New Welcome Mat
The most cost-efficient way to update your front entrance is to change out a doormat. It's not fall yet if you still have your 'Sweet Summertime' doormat at the entryway.
Add a Comfortable Bench
A simple garden bench or some more sophisticated porch seating options would look cozy and welcoming this fall season and all year round.
Invest In the Outdoor Lighting
Tasteful lighting helps extend your living space outside your walls, and it helps highlight your decorations. Lanterns and floodlights can help illuminate the front porch and brighten your walkways. But that's not the only benefit of adding more lighting. Landscape lighting keeps your home safe and secure while adding ambiance and creating a more inviting impression. According to the 2018 Remodeling Impact Report on Outdoor Features by the National Association of Realtors, homeowners can expect to recoup on average 50% of the costs of adding landscape lighting.
Experiment with Window Boxes
What would it look like if you added tasteful wood or metal planter boxes under your windows? Planter boxes are known for instantly adding the idyllic charm to a house.
What Do Your House Numbers Look Like?
House numbers are not the first thing homeowners think about when they look for ways to improve curb appeal, but this is usually the first thing visitors look for when arriving at your home. The first step would be to ensure the house numbers are visible from the street. Then look for house numbers that match the style of your home. Depending on your preference, they can be modern or rustic. Custom house numbers always add personalization and welcoming touch.
Ready to Prepare Your Home for Sale?
Real estate professionals agree that buyers are willing to pay more for houses with great curb appeal. At Velocity Realty, we have a record of proven success working with sellers, and we can provide advice for painting, landscaping, staging, and other upgrades to present your home at its best. We invite you to use our home valuation tool since knowing how much your home is worth is essential for successfully selling your property. If you're ready to get started, give Velocity Realty a call at (403) 603-6800, or click here to get in contact with us!
Joey Bergandi of VelocityRealty has been helping San Diego Buyers and Sellers successfully for the last 5 years. Joey's ideology of Real Estate stems from transparency and communication. He believes that all transactions begin and end with direct conversations and honest expectations. If you are looking to start the process today, call Joey at (408) 603-6800!
So you're ready to buy your first home—or at least, you think you are. As you're on your laptop scrolling through online listings, you may feel lightyears away from being handed the keys to your new home. In between, there are a lot of steps that involve loans, your credit score, and more. It's a huge amount to navigate, especially for first-time homebuyers. So how do you know where to start? Is getting a home even possible? Lucky for you, helping people find their home is our forte! That's why we compiled a list of tips for first time home buyers to keep in mind while buying their first home. Here's how to navigate through the uncharted waters of being a first-time homebuyer:
1. Be Sure You're Ready To Commit To A Loan
While the thought of buying a house is really exciting, you have to first ensure that you're ready to commit to a loan. Buying a home means increasing your responsibilities! The average mortgage loan term is 15 – 30 years. While you don't have to commit to living here for that long, you should plan on committing to the home for at least five years. A few questions you can ask yourself before making a decision include:
Am I ready to commit to a home in this city for at least five years?
Do I have a stable income?
Do I have emergency funds to cover at least three months of expenses?
If your answer was no to any of these questions, you might want to halt for the moment and think about it a little further. Postponing your plans isn't a bad thing. You could continue saving money and doing research until you know that you're ready!
2. Identify your Needs
Now that you know that you're fully committed and ready to get a home, you can continue to the next step: identifying your needs! A house plays a significant role in your life, so you'll want to make sure you get the right one. While you may have dreamed of getting a huge two-story home with a giant pool, is it really something you need? Take the time to analyze where you're at in life right now and where you're planning to go in the future. Decipher what it is you truly need compared to what it is you want. Do you need separate bedrooms for the kids? Are you willing to commute farther to work if it means living in a certain neighborhood or community? Make a list of your needs and wants! Having a clear understanding of your home needs will help you identify the most important elements to look for when viewing homes.
3. Build Your Savings Now
Don't wait until you've found your home— start saving now! The sooner you start, the better off you'll be! You can start by setting up an automatic transfer to your savings account after receiving a paycheck. You can also set aside some bonuses and tax refunds and save them for your future home.
You can also look for ways to cut costs on your current spending habits. For example, packing your own lunch to work can cut down on the amount you spend on food every month.
Fortifying your savings account now is essential since there will be many expenses you will need to pay for throughout your home homebuying process. These expenses include:
Deposits
Home inspections
Down payments
Closing costs
Boosting your savings account will help you be prepared for expenses that may occur after you move into your new home.
4. Build Your Credit
When it comes to buying a home, we all know how important your score can be. Lenders use your credit score as a key factor in determining whether or not to approve you. It is also used to determine interest rates and other loan terms that can come up.
As a first time home buyer, you may not know all of the dos and don'ts. The most common credit mistakes first time homebuyers make that you should avoid include:
Taking out a new line of credit – You should avoid opening new lines of credit. If lenders find that you've taken on another loan or line of credit, it could risk the final approval for your home!
Avoiding credit altogether – While you want to avoid opening up new accounts before buying a home, you need to maintain a positive credit account to help build your score. Use your credit wisely to continue contributing to your score.
5. Hire a Real Estate Agent
Don't do it alone, especially if you're a first time home buyer! A real estate agent will work with you to ensure that your needs and best interests are being met throughout the entire purchasing process. Selecting an experienced agent that will guide you through the negotiation and closing process efficiently is important! However, how do you find a good real estate agent? Fortunately, Velocity Realty has the best real estate team for you! You can count on us to explain each step and coach you through each milestone, at any time of day or night! We've helped many first time buyers get their dream home, and can help you too! We hope these tips for first time home buyers help prepare you for your home-buying journey! If you're ready to get started, give Velocity Realty a call at (403) 603-6800, or click here to get in contact with us!
Joey Bergandi of VelocityRealty has been helping San Diego Buyers and Sellers successfully for the last 5 years. Joey's ideology of Real Estate stems from transparency and communication. He believes that all transactions begin and end with direct conversations and honest expectations. If you are looking to start the process today, call Joey at (408) 603-6800!
804 Arthur Ave, Oceanside, CA,
3 Bedrooms , 2 Baths
1,215 sq ft (Assessor's Record)
MLS #210022029
Coming Soon! Price is $599,999.
Check out this beautiful, upgraded single-level home that is ready for it's next family! First off, the SOLAR is PAID OFF! Located in this gorgeous Oceanside neighborhood, this 3 bedroom 2 bathroom home is move-in ready with an open floor plan, wood floors, fresh paint, and a wonderful backyard. Upon entry is the living room with beautiful natural light and an open layout, followed by a quaint dining room that backs up to the sliding door with a view of the large backyard. Next to it is the desirable kitchen with white cabinets, granite countertops, and upgraded appliances. The rest of this 1215 sq ft home is filled with 2 large guest bedrooms, 1 full bathroom, the spacious master suite with a sliding door to the backyard, and the roomy master bathroom with a closed off door to the toilet and shower. In the backyard are grand trees that provide privacy and shade, as well as a gated fence to enclose your new back porch and fire pit. Among all of the perks, there is ample storage in the garage and a quiet street for you to nestle into. Call Today!
Schedule a showing here !
Joey Bergandi of VelocityRealty has been helping San Diego Buyers and Sellers successfully for the last 5 years. Joey's ideology of Real Estate stems from transparency and communication. He believes that all transactions begin and end with direct conversations and honest expectations. If you are looking to start the process today, call Joey at (408)603-6800!